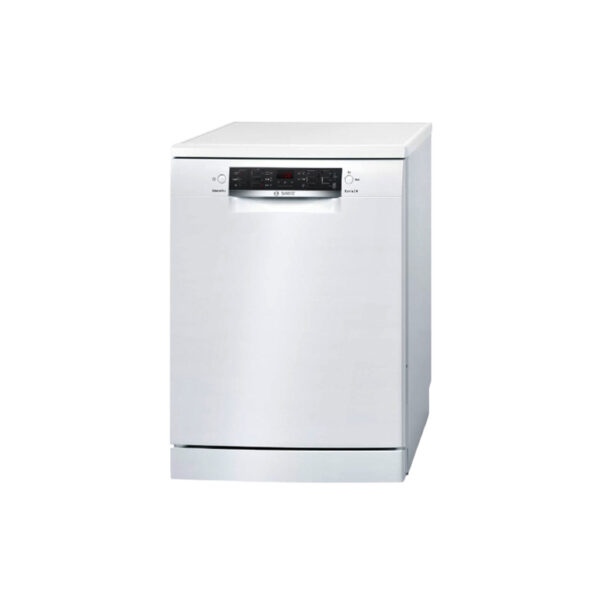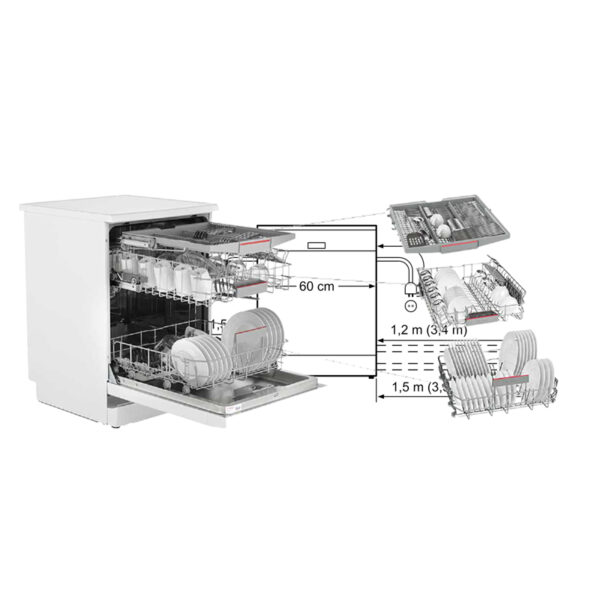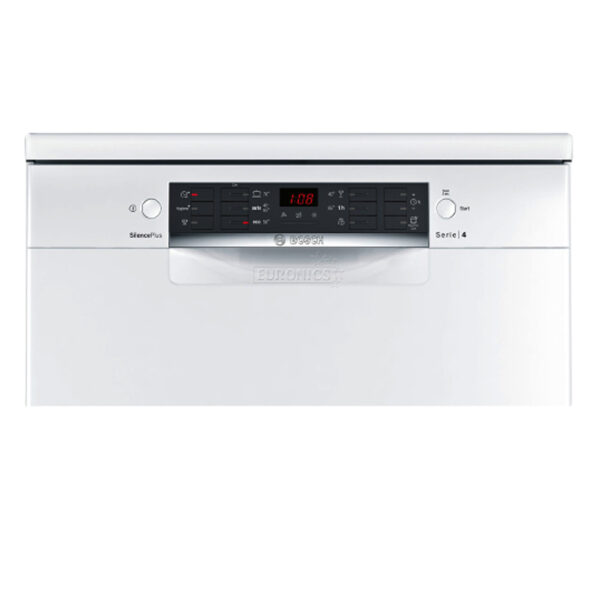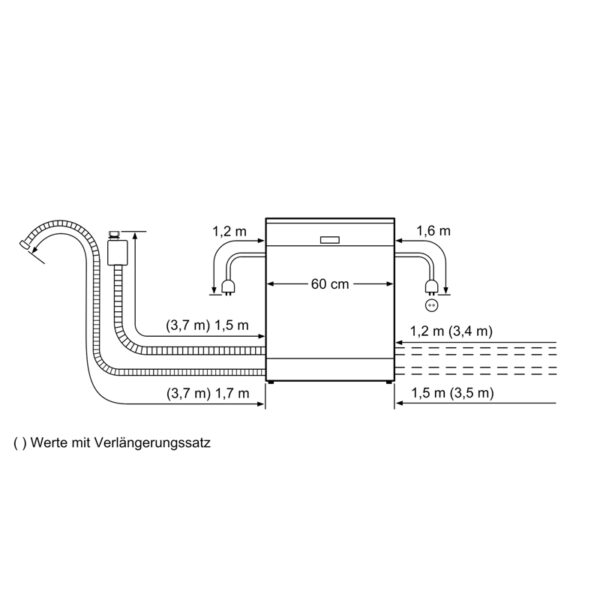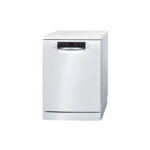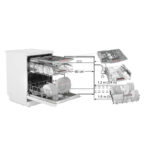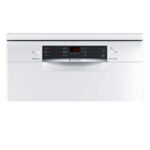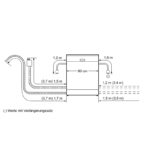 Bosch Serie | 4 Free-standing dishwasher 60 cm white
৳ 94,900
Description
Brand: Bosch
Model: SMS46KW01E
Made in Poland
Product Type: Freestanding dishwasher 60 cm white
Warranty: 2 Years Parts and Services (For Household), 1 Year Parts and Services (For Commercial)
Key features:
Capacity: 13 place settings
Energy efficiency class: E
Extra drying: selectable option for extra thorough drying of difficult-to-dry loads.
Dry separately
For extra thorough drying results, activate the additional option "Extra drying". At the push of a button, the temperature is increased during the rinse cycle and the drying phase is extended. This way you get your dishes perfectly dry out of the dishwasher, even with different loads.
Glass 40 °C: gentle cleaning of fine glasses.
Gentle glass cleaning.
Your fine glasses and stemmed glasses deserve gentle treatment. Our new 40 °C glass program washes glasses and crystal particularly gently and thoroughly. The low temperature and a longer drying phase protect the fragile goods and ensure that your glasses come out of the dishwasher bright and spotless.
7-segment display: shows the remaining time, with standard information such as refill requirements.
AquaStop: a Bosch guarantee against water damage – for the lifetime of the device.*
No more leaking from the dishwasher.
Leak protection is one of the most important functions of dishwashers. Our AquaStop system offers you fail-safe leak protection. If the sensor detects a leak, the dishwasher automatically stops and drains the water through a double-walled hose. With AquaStop you are protected against water damage – for the entire life of your device.
EcoSilence Drive: extremely energy-saving and quiet in operation with a particularly long service life.
Program duration in the Eco 50 ° C program: 210 min
Duration of the not switched off state: 0 min
Noise: 46 dB (A) re 1 pW
Technical Specification:
Programs and options:
6 programs: Intensive 70 ° C, Auto 45-65 ° C, Eco 50 ° C, Glass 40 ° C, 1h 65 ° C, pre-wash
3 special functions: VarioSpeedPlus, HygienePlus, extra drying
Machine care program:
Rinsing technology and sensors
ActiveWater hydraulic system
EcoSilence Drive
Inner container / bottom: stainless steel / Polinox
Aquasensor, load sensor
Heat exchanger
Glass protection technology
Dosing assistant
Automatic cleaner
Basket system:
VarioFlex basket system
Vario drawer
Height-adjustable upper basket with Rackmatic (3-stage)
Display and operation:
Start time preselection: 1-24 hours
Electronic remaining time display in minutes
Electronic salt refill indicator
Electronic rinse aid refill indicator
Servo lock
Technical information and accessories:
AquaStop: a Bosch guarantee for water damage – for the life of the device *Keylock
Dimensions:
Device dimensions (H x W x D): 84.5 cm x 60.0 cm x 60.0 cm