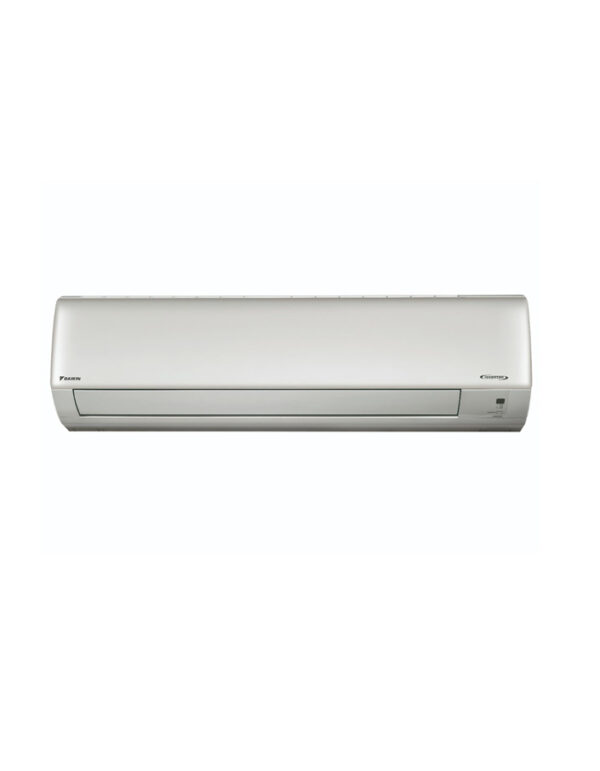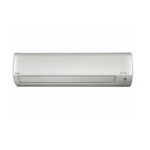 Daikin Inverter Split Air Conditioner | FTKL12TV16WD | 1 Ton
৳ 65,900
Description
Warranty & Others Policy
Reviews (0)
Description
Brand: Daikin
Model: FTKL12TV16WD
Capacity: 1 Ton / 12000Btu
Product Type: Wall Mount Split Air Conditioner
Country of Origin: Japan
Inverter Technology
Air conditioner compressors are driven by motor, and motor rotation speed depends on power supply frequency. An inverter modulates power supply frequency to control motor rotation speed. Inverters stabilize temperature by adjusting compressor operation according to load to eliminate waste and save energy.
Even adopting an inverter to the fan motors of the indoor and outdoor units provides more precise control and contributes to energy savings.
Humidifying / Dehumidifying
Daikin technology manages humidity at any temperature without need for a water tank in providing users with the best in convenience and air comfort. (Ururu Sarara)
Heat Pump Performance
Both extremely hot and cold regions use and depend on the efficiency of heat pump technology to achieve energy savings.
Quiet Operation
Low operation sound has been achieved for greater comfort and quiet environment.
Features:
Energy Saving during standby operation, 3-D airflow, Auto fan speed, ECONO mode, Indoor unit ON/OFF switch, PAM Control, Vertical Auto Swing ( Up & Down ) , Horizontal Auto Swing ( Left & Right ) , R/C With Back Light
Indoor Operation Sound (dBA): 40/36/32/29/26
Power Supply: (220-240V)
Refrigerant: R32
Cooling capacity Rated Full/Half (min.~max.): 12000/5970 (5970~12000)
Dimension:
550x765x285 (HxWxD) outdoor unit
298x800x229 (HxWxD) Indoor unit
EER: 10.811
COP:3.15
> Free Delivery & Installation within Dhaka City.
> 10 Feet Accessories FREE! Additional per running feet Tk. 350/=
> If required Angle price would be Tk. 1200/pc
> Warranty 60 Month's for Compressor, 12 Month's for Parts and Services.