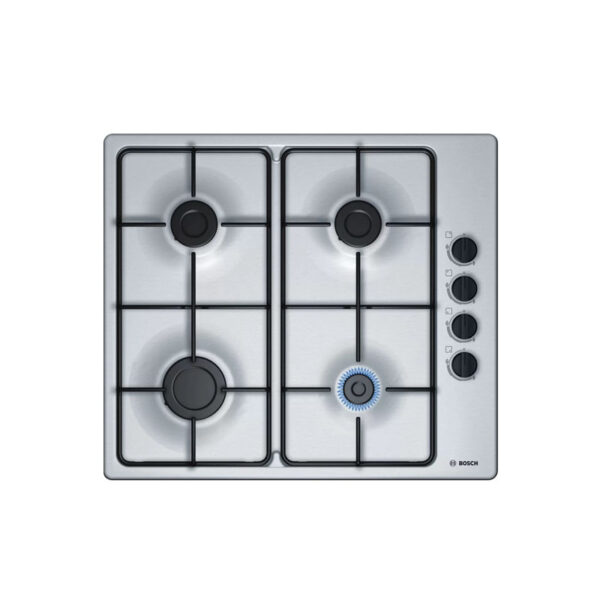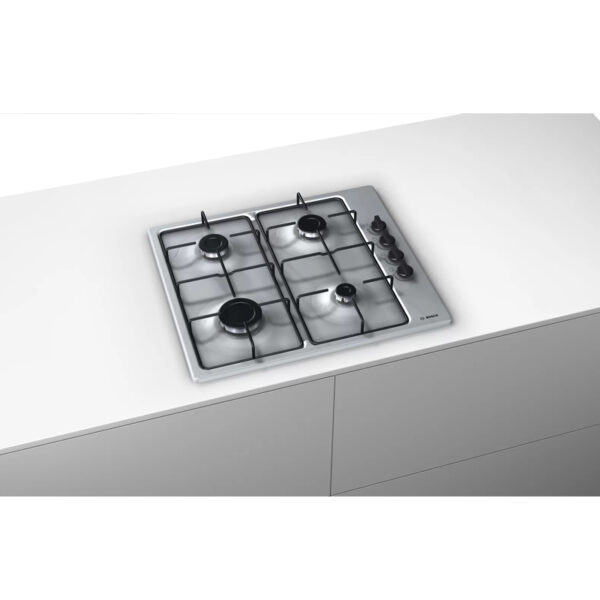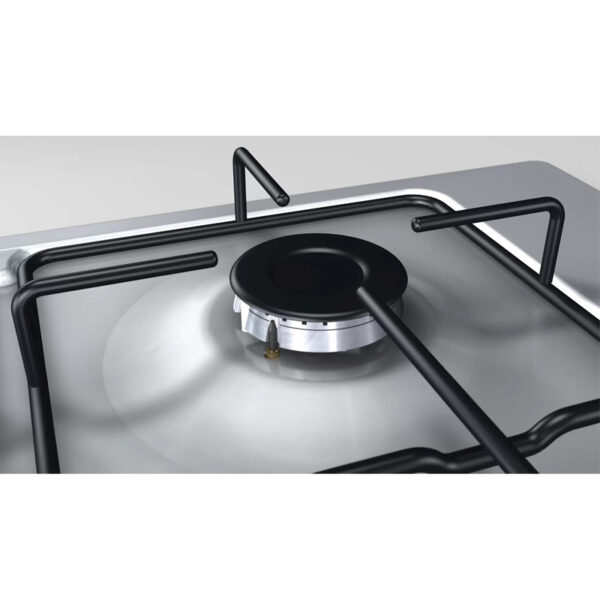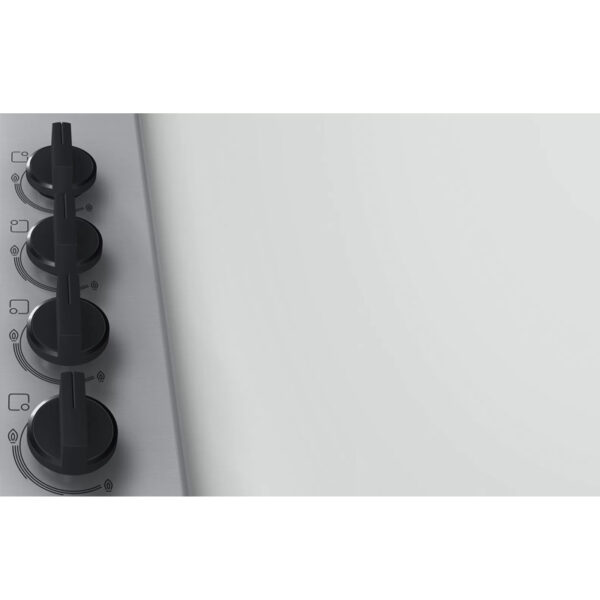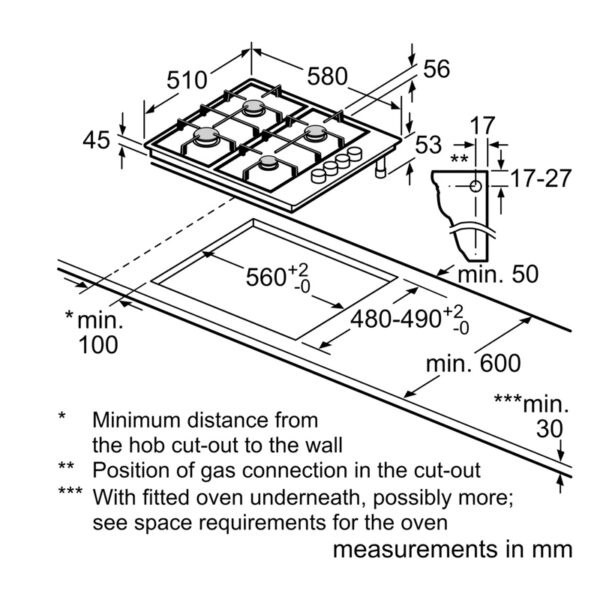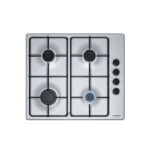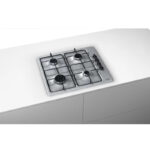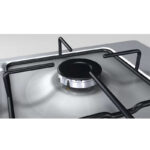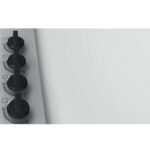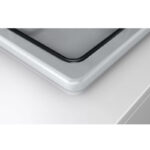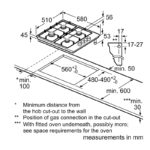 Bosch Serie | 2 Stainless Steel 60cm Gas Hob
৳ 39,900
Description
Brand: Bosch
Model: PBP6B5B80
Made in Spain
Product Type: Stainless Steel 60cm Gas Hob
Warranty: 2 Years Parts and Services (For Household), 1 Year Parts and Services (For Commercial)
Key Features:
Gas hob with side-mounted controls: the desired cooking zones can be conveniently operated from the side.
● Continuous steel pan supports: for maximum stability.
● Biomethane-ready: your gas hob can also be powered with renewable biomethane gas.
● Ergonomic control knobs with raised center for precise adjustments.
● Surface colour: elegant stainless-steel design.
Design
Design
– Stainless steel surface
– enamelled pan supports
Usage convenience
– Design co-ordinated control dials: access knobs on the side with strong grip for effortless turning.
– Ignition via control dials: just push and turn the dials to ignite the flame.
Burners and power
– 4 gas burners:
– Left front: high-speed burner up to 3 kW (depending on gas type)
– Left rear: Standard burner up to 1.7 KW (depending on gas type)
– Right rear: standard burner up to 1.7 KW (depending on gas type)
– Right front: economy burner up to 1 KW (depending on gas type)
Safety
– Flame failure safety device: prevents unwanted gas flow when flame goes out.
Installation (gas types & measurements)
– Usable for: Nat gas L/LL G25/20mbar(DE)
NG H/E 20mbar, E+ 20/25mbar
Natural gas H 25 mbar (HU)
Natural gas L 25 mbar (NL)
Liquid gas G30,31 28-30/37mbar
Liquid gas G30 37 mbar (PL)
Liquid gas 50 mbar
– Pre-set for natural gas
– Nozzle set for LPG jets included. Connection to 28-30/37 mbar bottled gas. Nozzles for all other gas types can be ordered via the customer service. For nozzle change, please
contact the customer service.
– Dimensions of the product (HxWxD mm): 56 x 580 x 510
– Required niche size for installation (HxWxD mm) : 45 x 560 x (480 – 492)
– Min. worktop thickness: 30 mm
Technical Data
Product name/family : gas hob w integrated controls
Construction type : Built-in
Energy input : Gas
Total number of positions that can be used at the same time : 4
Type of control setting devices : sword knobs
Required niche size for installation (HxWxD) : 45 x 560-562 x 480-492 mm
Width of the appliance : 580 mm
Dimensions : 56 x 580 x 510 mm
Dimensions of the packed product (HxWxD) : 141 x 651 x 578mm
Net weight : 6.1 kg
Gross weight : 7.0 kg
Residual heat indicator : without
Location of control panel : Hob lateral
Basic surface material : Stainless steel
Color of surface : Stainless steel
Approval certificates : CE, Eurasian
Length of electrical supply cord : 100 cm
EAN code : 4242002831770
Electrical connection rating : 1 W
Gas connection rating : 7400 W
Fuse protection : 3 A
Voltage : 220-240 V
Frequency : 60; 50 Hz