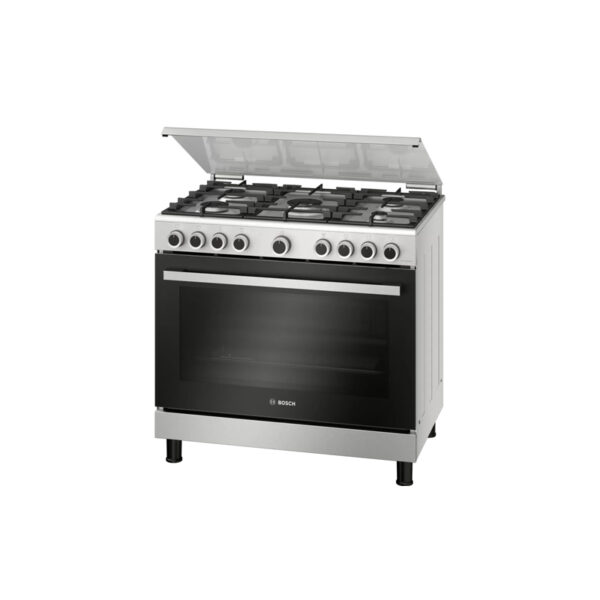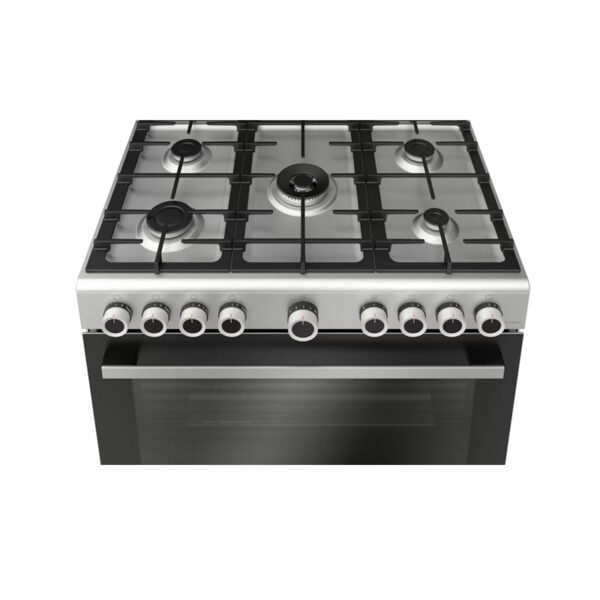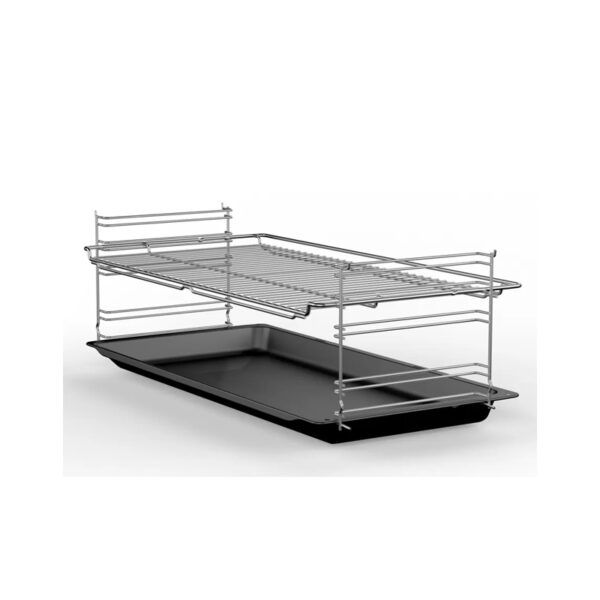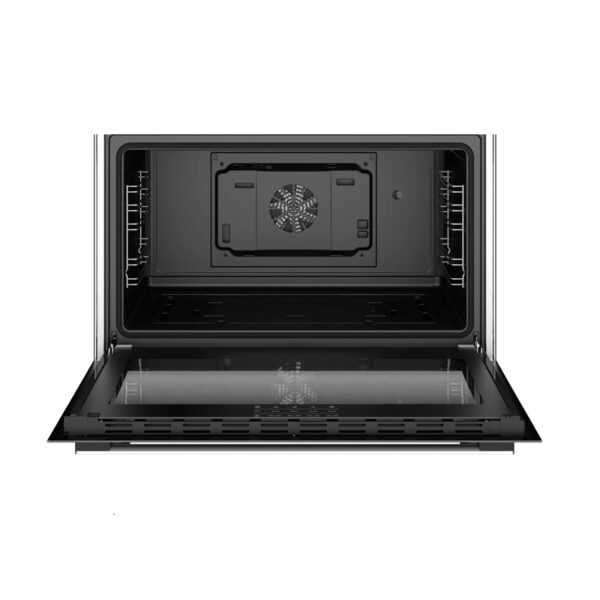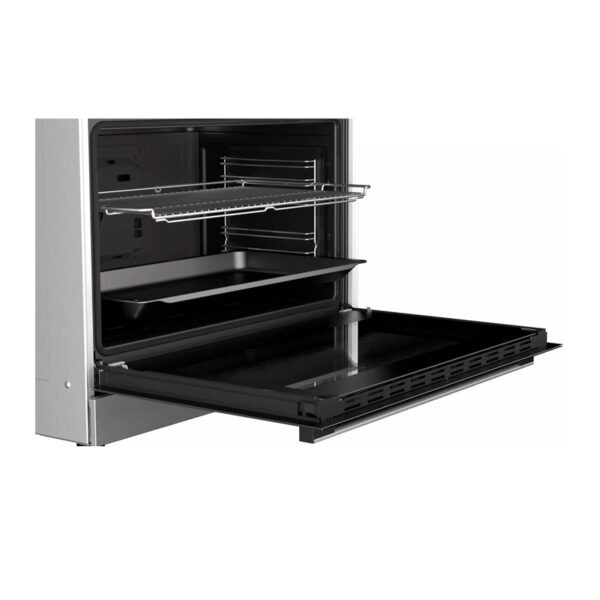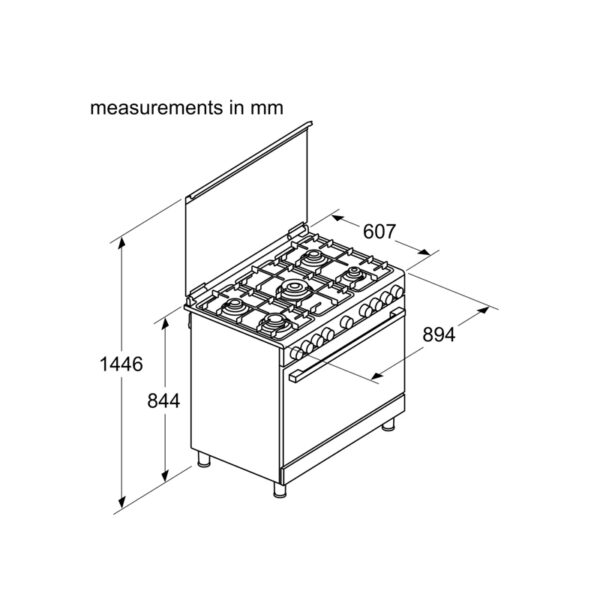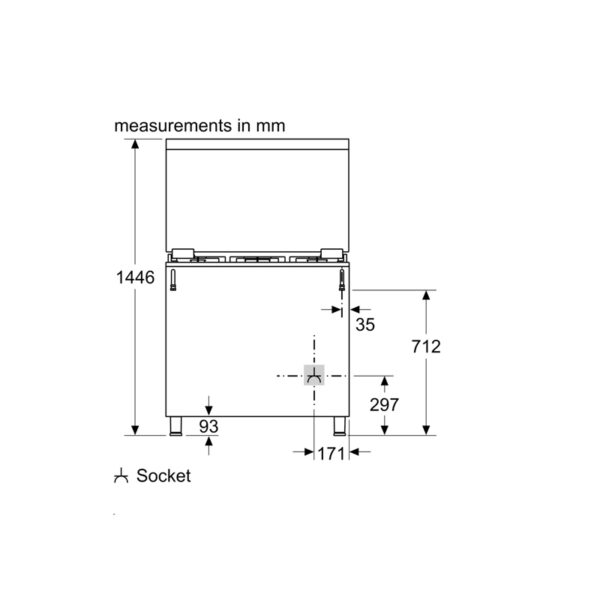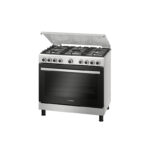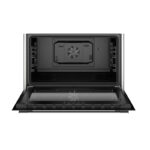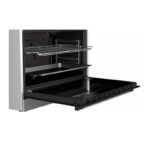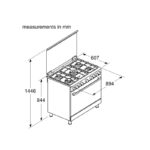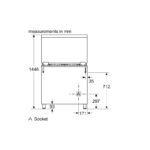 Bosch Serie | 4 Stainless Steel Freestanding 5 Burner Gas Cooker
৳ 169,900
Description
Brand: Bosch
Model: HGVDA0Q50M
Made in Turkey
Product Type: Freestanding Gas Cooker
Warranty: 2 Years Parts and Services (For Household), 1 Years Parts and Services (For Commercial)
Key Features:
The gas Range Cooker with gas hob: enjoy the benefits of gas when cooking and baking.
● The stainless-steel gas cooktop: its high quality and premium design lets you enjoy cooking longer.
● Low profile stainless steel cooking surface is easily accessible and quick to clean.
● Continuous grate design to easily move heavy pots and pans.
● High output burner: cooking at up to 4 kW.
● XXL Cavity delivers you 147 litres of maximum space to bake and roast
● meals in bigger portions for your family and guests.
Cooktop:
– Gas hob
– 1 rapid, 2 standard, 1 economy, 1 wok burner
– Front left: Rapid burner 3 KW
– Rear left: Standard burner 1.75 KW
– Center: WOK burner 4 KW
– Rear right: Standard burner 1.75 KW
– Front right: Economy burner 1 KW
– One-hand ignition via control knob
– Full flame safety
– Cast iron pan supports
– glass cover lid
Type of oven / heating system:
– Gas oven
– 6 cooking functions: Gas bottom heat, Defrost setting, Gas top/bottom heat, Gas grill, rotisserie
– Rotary spit
Design:
– Extra large net capacity oven (125 l)
Cleaning:
– Full glass inner door
Comfort:
– Halogen interior lighting
– Minute minder
Accessory:
– 1 x rotary spit, 1 x nozzle set for natural gas, 1 x cross support
for espresso, 1 x grid, 1 x universal pan
Technical Info:
– Natural gas nozzles (20 mbar) included
Dimensions:
– Appliance dimension (hxwxd): 884 mm x 899 mm x 607 mm
– Adjustable feet
Technical Data
Built-in / Free-standing : Free-standing
Dimensions : 884-929 x 899 x 607 mm
Length electrical supply cord : 180 cm
Net weight : 78.2 kg
Gross weight : 83.8 kg
Cooking method : Circulated gas bottom heat, defrost, Gas
bottom heating, Gas grill/broiler, Gas top/bottom heat,
rotisserie
Integrated Cleaning system : No
Included accessories : 1 x rotary spit, 1 x nozzle set for natural
gas, 1 x cross support for espresso, 1 x grid, 1 x universal pan
Broil Element Wattages cavity 1 : 3100 W
Power of heating element (kW) : 3 kW
Power of 3rd heating element (kW) : 1.75 kW
Connection Rating : 80 W
Fuse protection : 16 A
Voltage : 220-240 V
Frequency : 50; 60 Hz
Plug type : GB plug
Energy input : Gas
Gas type : LPG G30 30 mbar
Appliance Dimensions (h x w x d) (in) : x 899 MM x
Gross weight : 185.000 lbs
Length electrical supply cord : 180 cm
Dimensions : 884-929 x 899 x 607 mm
Dimensions of the packed product (HxWxD) : 873 x 700 x 990 mm